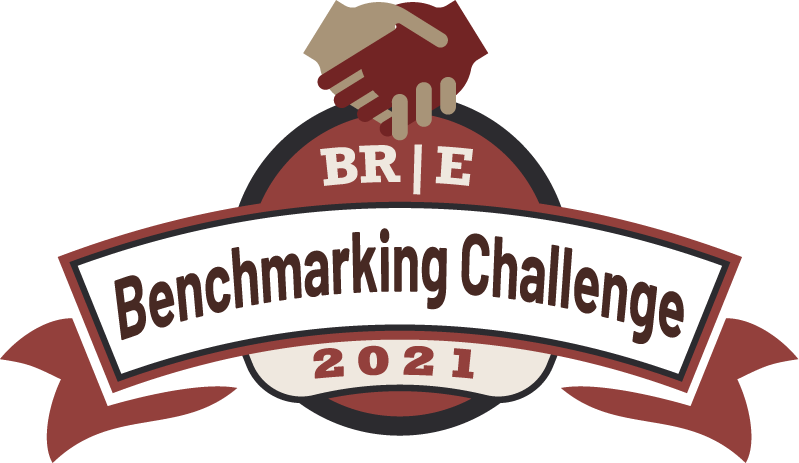 Join the 2021 National BR|E Benchmarking Summer Challenge!
June 7, 2021
Now, 15 months after the Covid "Gap," and a dozen months of pandemic-laced reengagement, the BIG question is. "How has primary sector business and their satisfaction with their community operating environment changed?"

To answer these important questions, CREC in association with C2ER and the Synchronist User Community are embarking on a joint national benchmarking project with YOUR help. Our goal is to interview 2,000 primary (or 'traded') sector business executives this summer to test the true impact of COVID on primary sector businesses and the ability of our communities to support their continued operations and growth.

By participating in this unique – first of its kind – time-limited national BR|E project you will gain access to the full benchmarking report.

Summer Challenge Overview-v2 from C2ER on Vimeo.

.
Join Now!
FAQs
Join the Challenge
2000 Primary Sector Executive Interviews
Include your community in this vitally important research!
Be one of 100 geographically dispersed organizations conducting 20 interviews each, generating the executive responses needed to set solid post-COVID BR|E benchmarks for the critical existing business and community support issues.
20 Interviews x 100 Organizations
By participating in this unique – first of its kind – time-limited national BR|E project you will gain access to the full benchmarking report. There is no cost to participate. Interviews will begin on or about July 6 and be completed by Aug 20th. They can be done in person, via Zoom, or by telephone. Use this traditional quiet time and the benchmarking project to accelerate your organization's BR|E interview goals.
Participant Benefits
Inform/educate leadership with local results framed in a national context (priceless!)
Get full access to the National Benchmark Report with analysis and historic benchmarks to provide context for your local interview results
Obtain free access to Synchronist for this project to input your data and download the data for your internal customer relationship management system
Enhance your public brand with sample pre and posts-survey press release for local use
Demonstrate your BR|E Prowess: Awards and Recognition*
BEST INDIVIDUAL EFFORT – 1st $250 Visa Gift Card and 2nd $150 Visa Gift Cards
BEST TEAM EFFORT – 1st $400 Visa Gift Card and 2nd $200 Visa Gift Cards
BEST DATA QUALITY 1st $200 Visa Gift Card and 2nd $100 Visa Gift Cards
BEST STATE and BEST REGIONAL Effort – 1st and 2nd place winners
BEST SPONSOR AWARD – 1st and 2nd place winners
Benchmarks
The Benchmark Report and Analysis will be provided free to all qualified participants.
The benchmarks will be set using the aggregate information collected by you and your economic development peers across the US. All interviewers will use the standardized Synchronist interview tool that has been tested and proven effective. Aggregate data will be captured at the end of the project period to set a range of 25 to 30 national benchmarks on business as well as community performance. If the footprint of data supports it, regional benchmarks will also be set.
Requirements
The Challenge is open to any organization involved in economic development
Complete 20 or more one-on-one executive interviews using the standard Synchronist interview in 45 days (July 6th through August 18th)
Input responses online, participants will have free access to Synchronist for online data entry and reporting
Synchronist Link  https://blanecanada.com/synchronist-suite/
Blane, Canada Ltd. www.blanecanada.com
FAQs
What is BR|E?
BR|E is the abbreviation for Business Retention and Expansion. A foundational program in a comprehensive economic development strategy.
Confidentiality. Is our data confidential?
Yes. Every participant will have an independent database and login within the Synchronist software. Your data will not be available to anyone outside your group/organization. For the study, the data will only be used in aggregate for national and perhaps, if data is available, for regional benchmarks. Care will be taken to preserve the confidentiality of data for all participants as it has been for Synchronist users for 20+ years.
Why Prime businesses only and not Main Street too? Main Street is hurting?
Main Street businesses and Primary sector businesses have different risk, growth, and value drivers. These business dynamics are critical to understanding the drivers of a specific company and their needs from the community. Therefore, in Synchronist we have always separated these interview guides to drill down into the important issues of each sector.
Yes, Main Street firms are hurting, but the community drivers for most communities are the primary sector companies which draw new money into the community. They are also at different stages of post-COVID recovery. Therefore, it makes sense to focus on Prime first.
And finally, as a first-ever National BR|E Benchmarking Challenge, it is important to keep it simple. Focusing on one sector helps minimize the confusion for participants and organizers. Main Street can come later if we are successful with the Prime Challenge.
What is a Prime company?
Prime is short-hand for primary sector business. A primary sector company does at least 51% of their business in multiple states, nationally, or globally or sells product into the supply chain for these companies. Primary sector companies include service as well as manufacturing companies. Headquarters, back office, insurance, media, software companies can be prime companies. The deciding factor is where the product or service is sold/used.
What is a Main Street business?
A Main Street business is a business that sells to individuals who live in or travel through a trade area. Main Street businesses include: accommodations, food & beverage, retail, tourism, convention, entertainment, recreation, and local services are examples.
What about State and Federal government, large health care, college and universities? Are they Prime or Main Street?
State, federal, colleges and universities all draw money into the community from outside the community. Their workforce challenges are more like those of a manufacturing company. Therefore, they can be considered Prime companies for the purpose of the Challenge interviews.
Can I see the interview form before we commit to the BR|E Summer Challenge?
Absolutely! The Synchronist Prime interview guide can be downloaded HERE and reviewed before you make your decision.
The goal is 20 executive interviews. Is that there a limit on the number of interviews we can conduct?
No, there is no limit on the number of executive interviews you can conduct; however, there is a time limit for data entry which is Tuesday, August 31st.
How do I sell this to my existing business (BR|E) or leadership team?
As with any BR|E program, the focus is on building and reinforcing relationships with your critical existing business executives. The Challenge is an opportunity to:
First, benchmarks are invaluable for influencing decisions and allocating resources to maximize the impact of available.
If your organization has a business retention program, they may not be aware of the Challenge. Making them aware may be all it takes.
If your organization has a structured program with a specific interview guide, the questions may be different, but many will be similar. Therefore, many of the benchmarks should be relevant to your historic data as well as the fresh Challenge data.
If your organization has not had a business retention program, this is a simple, no risk way to try one.
Use the Challenge and summer months to accelerate business engagement in your community.
How will the benchmarks help if we have historically used a different interview guide?
Many of the questions on the Synchronist Prime interview are commonly used questions asked by many economic development organizations. The wording may be slightly different, but the focus is similar. Therefore, the benchmarks generated by the BR|E Summer Challenge should also be relevant to your historic data, not just the results of the 20 Challenge interviews. The Synchronist Prime interview can be downloaded and reviewed.
Can I recruit partners for the BR|E Summer Challenge?
Yes, you can recruit partners to be involved in the BR|E Summer Challenge. There are two types of partners.
Inside partners would be individuals from your own staff, interns, or volunteers. You can give them a login to your dataset to add companies, contacts, or input data from executive interviews.
External partners would be individuals in other economic development organizations in your region (a multi-community or county area). External partners could participate as an independent Challenge organization and they would have their own, separate login and data set to ensure confidentiality. Then, at the end of the Challenge, partners in your region could combine results (we can help) to see the benchmarks within your region for another level of comparison. (Note: There are 2 awards for recruiting external partners to work together in this fashion.)
We do not normally interview business executive interviews. Can we still participate?
Absolutely! Any organization involved in economic development is eligible to participate. Experience is not required. There is no cost.
How will we be trained on the Synchronist Suite software for data entry?
Live training sessions will be offered to all participants. The live sessions will be recorded and recordings will be made available. In addition, there will be short how-to videos aids on key topics. All recordings will be available via the Synchronist Help menu. Finally, you will also have access to live assistance when needed.
How do I load company and contact data?
Companies can be loaded with as little as 5 required fields. Date, Company Type (Prime), Name, Zip Code, NAICS. Contacts have only 2 required fields, First and Last name. That is everything needed to record an executive interview.
How should I select the 20 companies to be interviewed in my community?
You should select important, economic driver companies. The list frequently includes: largest employers, fastest growing companies, best paying companies, and highly recognized companies. Companies should be from a mix of 4 or 5 subset such as, manufacturing, distribution, food processing, insurance, construction. Therefore, it would not necessarily be your top 20 employers. Having a mix will give you a good cross section of your primary sector business base. That will result in responses that are characteristic of the business community, not just a single or limited perspective of the business issues.
To complete 20 executive interviews, we recommend you begin with a list of 50 companies. Some will not be available within the time-frame of the Challenge. Having others in the queue will make it easier to be successful.
Join Now!